Socialist Labour sends solidarity and support to the Joint Research and Allied Institutions Sector Unions (JORAISU) strike. Since 12th October 2021, workers in 63 research institutes nationwide have been on indefinite strike over the failure of the Federal Government to fully implement the agreement reached with the unions in 2010. They embarked on the strike after an initial 15 days warning strike in September 2021. Upon the expiration of the warning, the government did not respond to their correspondence.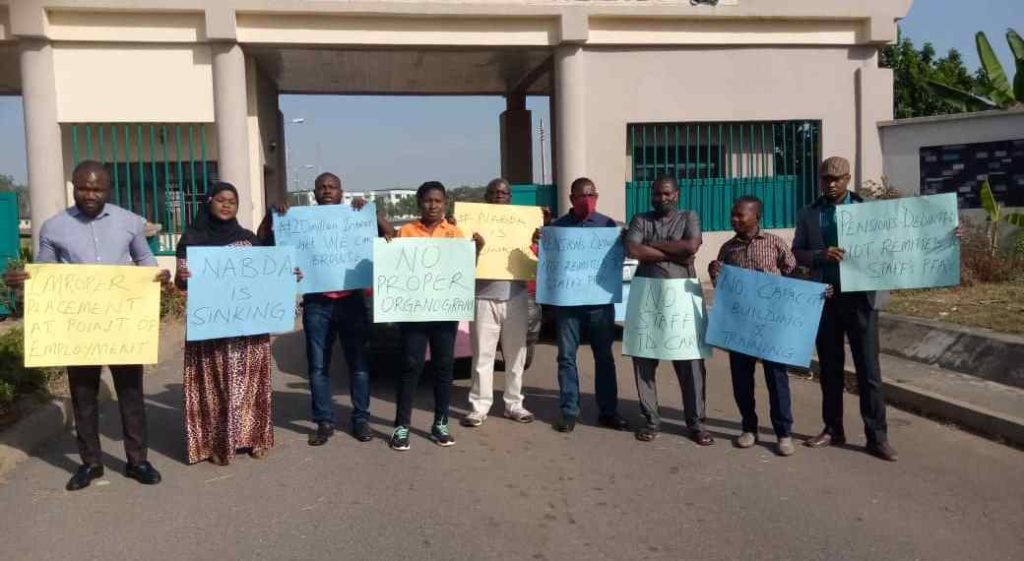 Protests have been held in different locations around the country. In Lagos, the unions, which began their protest at the Bar – Beach area, shut down Victoria Island, carrying placards and chanting solidarity songs. Workers from research institutes in Ibadan held a rally on 28th October to publicize the strike. The staff of the Cocoa Research Institute of Nigeria (CRIN) held another rally on 8th November in Ibadan. There were also protests in front of the NIPSS building in Jos and in Kwara.
The detailed demands of the research workers include:
Non-Payment of 12 months CONRAISS arrears of 53.7% salary for which NTTR Kaduna, NVRI Vom, NCAM llorin, ASCON Topo, Badagry had been paid part leaving others;
Withdrawal of Circular on non-skipping of salary Grade Level 10 National Industrial Court of Nigeria judgement in favour of Trade Unions and others;
Retirement age of 65 years for non-research staff as is obtainable in the universities and others;
Peculiar Allowances/Earned Allowances;
Establishment of a central body to be known as National Research Institutes Commission(NARICOM);
Adequate funding of research institutes; and
Release of Scheme/Conditions of Service.
The importance of research to the development of a nation can never be overemphasised. The major and bedrock hindrance to effective research in Nigeria, is caused by little or no funding to our research institutes. It is difficult to have credible research activities in Nigeria due to lack of funding. The government does not see the importance of research and will prefer to divert funds to other businesses such as political activities and embezzlement.
Socialist Labour offers its full support to the working researchers. We applaud the joint leadership of the unions in leading this strike and call for the action to be continued until justice and full victory is achieved.
We demand that the Federal Governments immediately agrees to the just demands of the research workers, and implement the 2010 agreement. It is embarrassing that the Government called off its last meeting with the research workers. We call on the striking workers to remain steadfast and united until their just demands are met.
Socialist Labour also calls on its supporters to provide the necessary support and solidarity for the workers involved. Finally, we call on other trade unions at the national level to provide support and offer the necessary solidarity action if the government refuses to settle in the very near future.
Biodun Olamosu, National Secretary, Socialist Labour